Georgetown, Williamson County
Georgetown is a city in Williamson County, Texas. The city is located at 30°37'60"N and 97°40'41"W. According to the United States Census Bureau, the city population was 59,102 persons. As of the last census, the median income for a household in the city was $66,940. Please visit the city page at my website and you'll be able to see all real estate data and detailed Georgetown statistics.
know more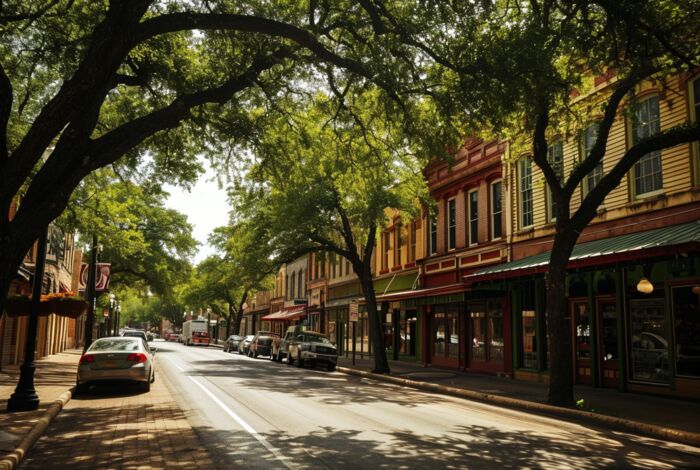 What's trending now in the market
Why Foreclosures Won't Crush the Housing Market...

by

KCM Crew

on 2020-08-12 at 10:00 AM

With the strength of the current housing market growing every day and more Americans returning to work, a faster-than-expected recovery in the housing sector is already well underway. Regardless, many are still asking the question: will we see a wave of foreclosures as a result of the current crisis? Thankfully, research shows the number of

Current Buyer & Seller Perks in the Housing Market

by

KCM Crew

on 2020-08-11 at 10:00 AM

Today's housing market is making a truly impressive turnaround, and it's also setting up some outstanding opportunities for buyers and sellers. Whether you're thinking of buying or selling a home this year, there are perks today that are rarely available, and definitely worth looking into. Here are the top two. The Biggest Perk for Buyers:

The Latest Unemployment Report: Slow and Steady...

by

KCM Crew

on 2020-08-10 at 10:00 AM

Last Friday, the Bureau of Labor Statistics (BLS) released its latest Employment Situation Summary. Going into the release, the expert consensus was for 1.58 million jobs to be added in July, and for the unemployment rate to fall to 10.5%. When the official report came out, it revealed that 1.8 million jobs were added, and
Homeowners Feel Ready to Sell

on 2018-10-08 at 4:02 PM

77 percent of Americans think that now is a good time to sell a home, a new record high.

Trick or Treat Safety Rules for Homeowners

on 2018-10-08 at 3:56 PM

Using bright outdoor lights, LED lights instead of candles, and friction tape on steps to prevent slips will help make Halloween safer for everyone.

Consumers Care About the Environment

on 2018-10-08 at 3:49 PM

American property owners and communities are more concerned about the environment than ever before, and consumer inclinations for walkable communities and energy-efficient homes are on the rise.
I know everything about Real Estate. Contact Me!
Kathryn & Robert Chambers
Chambers & Co Your Realty
501 Tamara Dr Georgetown TX 78628
I take the time to listen carefully to understand my client's needs, wants and concerns. I will be ready to take quick action when required and spend more time with those who aren't quite sure which direction to take. My genuine concern for my client's best interests and happiness ensures the job is done!
You can relax with confidence knowing you are in good hands
High probability of successfully completing the transaction
Excellent market knowledge of the area
Our client's data is entirely confidential and encrypted
We have an excellent reputation in the market